In embarrassing blooper, Congress MP Abdul Khaleque claims Messi born in Assam, deletes tweet later
GUWAHATI, Dec 19: As Argentina and countless fans of the Latin American country, and fans and aficionados of one of mercurial Lionel Messi, celebrate the nation's Qatar World Cup triumph, a certain Abdul Khaleque, Congress MP from Barpeta in Assam, found himself in a self-created controversy, something he would repent all his life.
Khaleque claimed in a tweet today that the Argentine footballing great was born in Assam as he congratulated the the world cup champions and Messi in particular for their victory over defending champions France last night. "We are proud of you for your Assam connection," he had written in the tweet.
" #Messi  Congratulations from the core of heart. We are proud of you for your Assam connection. @TeamMessi," the Congress MP stated in the tweet on the micro-blogging website.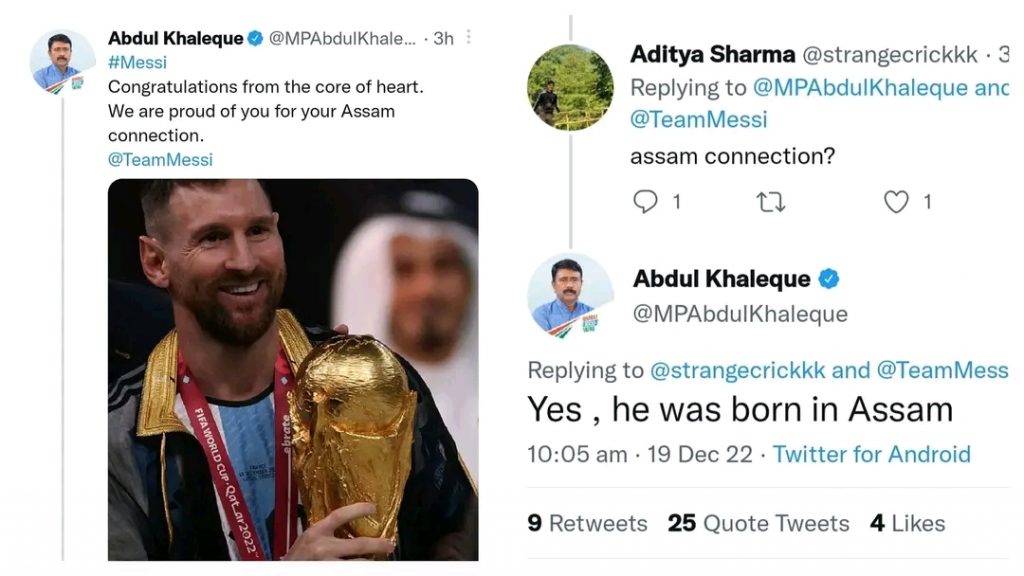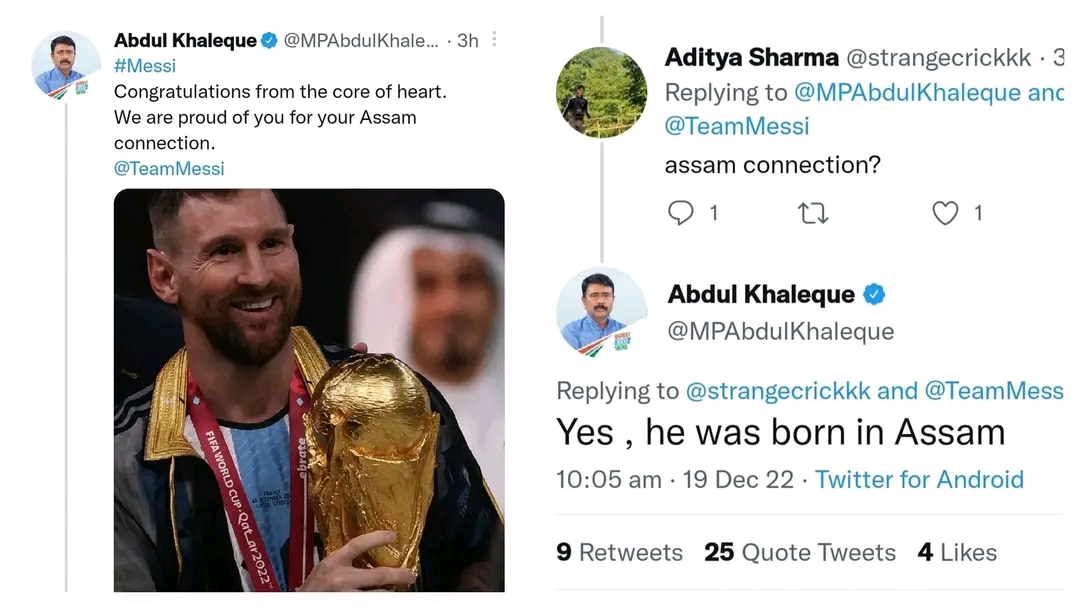 Twitter users, seemingly amused and also with some curiosity 'on learning' about the possible connection the star footballer might have with Assam, questioned Khaleque as to what the Assam connection was.
A twitter user named Aditya Sharma asked: "Assam connection?" to which the Barpeta MP replied: "Yes, he was born in Assam".
After Khaleque learnt about the enormity of his blooper, he deleted his tweet and, in a tweeted posted later, claimed to not have posted anything about Messi or his "Assam connection".
However, the fact that Khaleque did post his first tweet is evidently clear as the reply posted by the Twitter user named Aditya Sharma, who goes with the user name of @strangecrickkk, is still there for everyone to see.